Blog Soundtrack
Happy Holidays Everyone!
Christmas kind of crept up on me this year. It seems like I was just fighting mosquitoes and hiding from the sun at the Farmer's Market. Now I'm packing up for a Holiday Fair. Time really does fly.
In celebration of the holiday season, I have decided to offer a Mini Box Giveaway (open to US residents only).
To Enter:
Follow FrugalFragrance on Twitter
Tweet Mini Box to @FrugalFragrance (Remember to Follow)
Deadline to Enter: Midnight December 12 EST
Drawing: December 13
Winner will be contacted via Twitter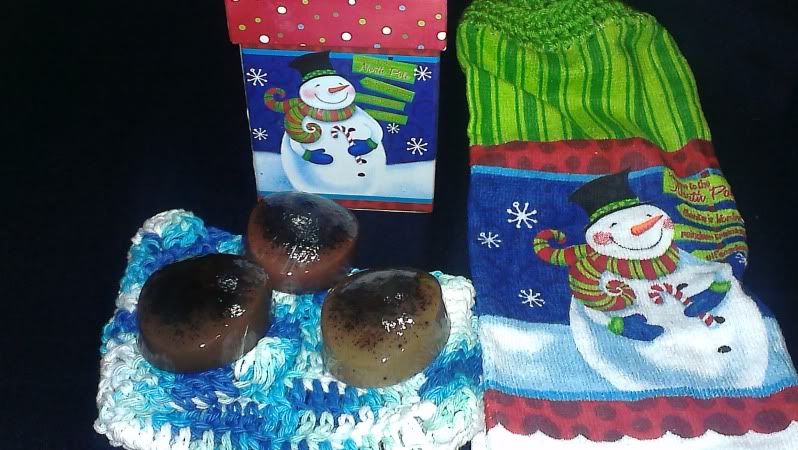 Holiday Box includes:
Crocheted top Kitchen Towel
Crocheted Dish Cloth
3 Mini Bars of Coffeehouse Creations Kitchen Soap