Blog Soundtrack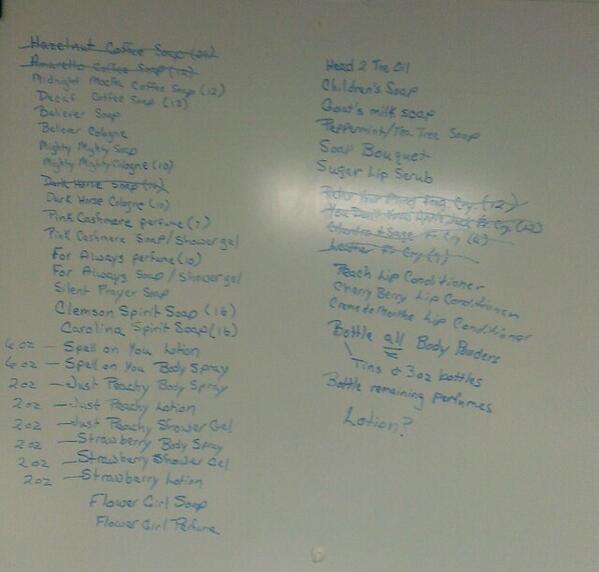 < --- See this? This is my To Do List for the next two festivals or as I call it the "Big Behind List" or "BBL". I need to complete this list within the next two weeks in time for the Cotton Festival. Actually, I've added a few more things to the list since taking this picture. Yeah...I'm a glutton for punishment.
I was going to type this long drawn out explanation about how I didn't wait til the last minute. I was hindered by the nearly constant rain this summer; compounded with an unexpectedly popular item. As well as the Farmer's Market continuing until the end of August. But, I'm too tired and my brain cells are currently in a fragrant haze (I bottled 3 different parfumes today).
So I'm closing with this...I got so many things to do. Pray for me!